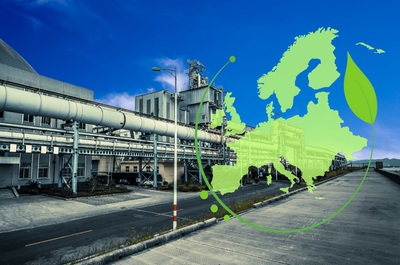 BioRECAST is a research project funded through the RFCS (Research Fund on Carbon and Steel) funding scheme. The project has a duration of 42 months. The RFCS is a European Union initiative that supports research and development activities in the field of carbon and steel. It aims to enhance the competitiveness and sustainability of the European steel industry by promoting innovative projects and technologies.
The BioRECAST project proposes a "New and improved steelmaking technique" aimed at addressing the challenge of decarbonizing the steel sector and aligning with the EU Green Deal targets.
It focuses on reusing Electric Arc Furnace (EAF) waste-heat for the on-site conversion of residual biomass into biocoal and sustainable bioenergy, to be used as alternative sustainable fuels for steelmaking process, increasing the sustainability of EAF process. The project work plan includes: biocoal production tests in a 100 kg/h plant, biocoal industrial tests in EAFs; pyrogases combustion trials and design of new pyrogas burner to be used in EAFs, and the executive design based on two industrial case studies of a new integrated pyro-EAF steelmaking plant.
The main objective of BioRECAST is to foster the consumption of biowaste streams as renewable carbon and energy source for the steel sector and, at the same time, to valorise the waste heat of EAF steelmaking. The project pathway towards the achievement of this goal is based on two innovative solutions:
The production of biocoal from residual biomass streams of suitable quality to be use as coal substitute in EAF steelmaking processes.
The valorisation of EAF hot flue gases to supply the thermal energy required for the pyrolysis process, enabling the use of the pyrolysis gases (Pyrogases) as renewable energy source in the steel sector.
The feasibility of the proposed solutions is related to success in three main research activities:
The optimization of a biocoal chemical leaching process for quality upgrading.
The design of a new heat exchanging system for feeding the pyrolysis reactor with the EAF hot flue gases.
The assessment of a dedicated pyrogas burning system for direct use as renewable energy source in EAF.
The BioRECAST project involves nine European partners from different countries, each contributing their expertise and resources to the project: Politecnico di Torino (IT), RE-CORD (IT), Politecnico di Milano (IT), Rina Consulting – Centro Sviluppo Materiali (IT), Feralpi Siderurgica (IT), Acciaierie di Calvisano (IT), SIDENOR I&D (ES), HTT Engineering (CZ), WIP Renewable energies (DE).
Within the BioRECAST project, the research group from the Department of Mechanical Engineering of Politecnico di Milano includes the following members: Prof. Carlo Mapelli, Prof.ssa Silvia Barella, Prof. Andrea Gruttadauria, Prof. Davide Mombelli and PhD Gianluca Dall'Osto.